PULPA : Pulsed Power Applications
International Guest Chair with partnership E2S-UPPA
Pulsed Power is a technology based on slowly accumulating electrostatic energy in a capacitor, provided by an initial energy source, and releasing this energy as a very fast transient and high-power voltage impulse.
Three domains related to pulsed power applications:
sterilisation with pulsed electron beam,
cancer treatment by non-invasive pulsed electric field techniques
electric-driven hard rock drilling.
Between the Plasma and Pulsed Power Group (P3G), Loughborough University (UK) and the Pulsed Power Group at UPPA, led by Professor Laurent Pecastaing, there is a long and fruitful scientific collaboration with a large number of jointly published papers in the most reputed international journals plus many common presentations at the best international conferences in our domain.
The chair includes 2 research engineers, 2 post-doctoral fellows and 3 PhD students, all under my guidance. The team is very ambitious, and our main aim is to discover and advance the knowledge well beyond the present worldwide state-of the art. That very same team is also in charge of the NI-ILO project.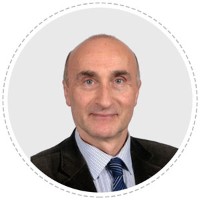 Bucur Novac, leader of the PULPPA chair, his career started in 1977 at the Institute of Atomic Physics, Bucharest, Romania where he was the Head of the Plasma Laboratory, between 1993 and 1998.
Since 1998 he has been working at Loughborough University, UK and received the title 'Professor of Pulsed Power' in 2011. He is now the Head of the Plasma and Pulsed Power Group (P3G).
The results of the work undertaken along his career have resulted in more than 200 publications and he delivered International Invited Courses in 10 countries over 3 continents.